Hey YOU´s
Well, well - i know i was a bit lazy with blog posting - so sorry for that!
Here a sneak peak whats new:
To see all pictures - pls check out my Tumblr blog.
Ongoing @ the store - The Evil Bunny Hunt! If you want to get the Huntprize pls hurry up!
Current Midnight Mania: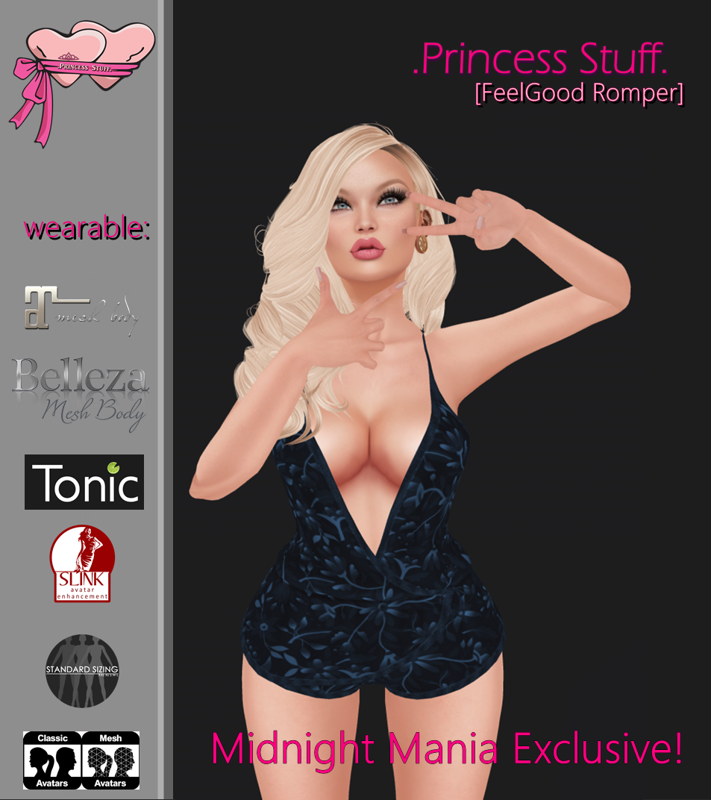 Open for all!
Current Lucky Letters (Group and non Group):
You might ask yourself, if i have forgotten to put a Easter/April Gift out - no i haven´t. I choose to wait for Mai to put out a lot more then "Just the monthly Groupgift". Why?

I.) SL was overfloated with Freebies, Gifts, Hunt for Easter - so how much easter motivated or "inspired" Items do you really need in your Inventory?
II.) May is my RL Birthday Month. So i liked the idea to give you some more Gifties durring the whole month. So pls stay in the Group and celebrate with me! <3
As soon as i am ready i will post some preview pics!
Hugging you all,

thankies
Hyacintia <3

No comments
Leave a reply
.Princess Stuff. Blog
All News will be blogged here!