For Real NOW!
First of all - thanks for beeing so patient with me!
.Princess Mainstore. is back online again. This Time also with an "Outlet", Part of the Old and New Collection - nothing over 75 Lindens!

The Setup is nearly finished, but i do not have a Landmark yet - only the Direct TP:

URL: http://maps.secondlife.com/secondlife/November/142/117/96
So you will land right in front of the Gift, Groupgift and Lucky Letter Aera!
Sneek Peek: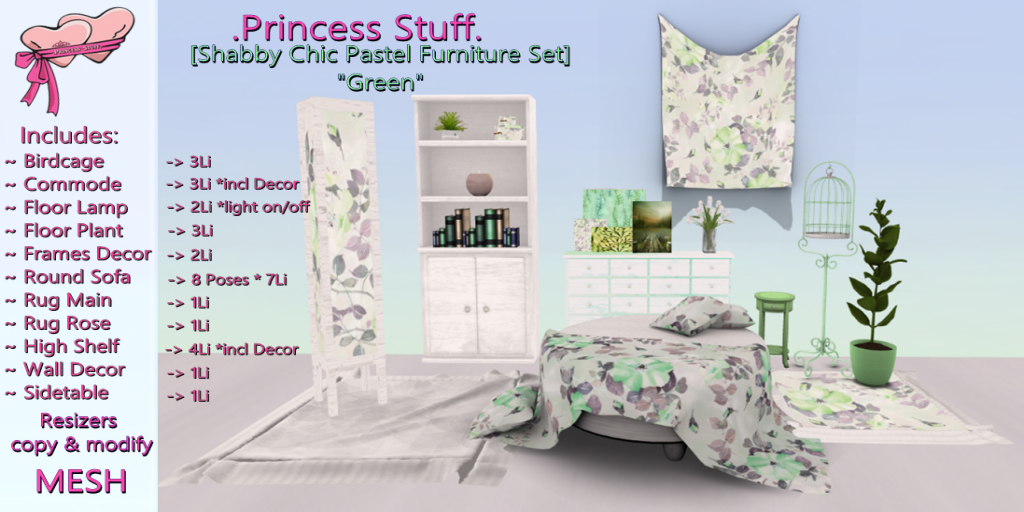 Groupgift -> the Complete Set!
Groupgifts, Pink Lucky Letters set on Group - Withe onces open for all!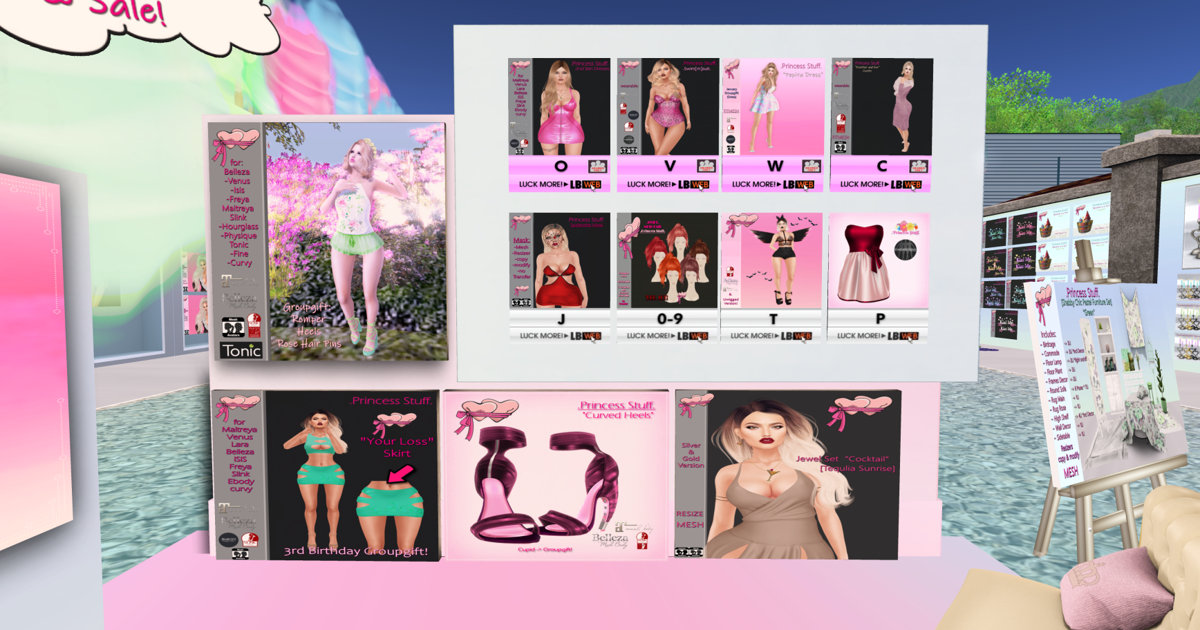 Also some Freebies for all Around!
Midnight Mania Board - comming Soon!
Outlet:
Items start at 1L and do not go higher then 75Lindens.
All dresses and Stuff - round about 55Linden or lower!
You just have to click on the "Outlet Teleport" Button and then you are there!
(Right Click -> Teleport)
About the Location and the Linden Hunt thats going on there every weekend - and this whole Week!
First of all i have to say, the Land Lady: MarieDK, is one of the kindness Persons i met in a long Time!
She owns the Place, with Apartments, A cute Mall with nice Shops, (Gacha, Fashion, and so on there to get), Art Gallery, Lofts, and Some Cottage Houses for Rent! (i mean the Apartments with 80 Prims are 1L Weekly RENT!)
At the whole place you are able to do Roleplays.
You also have different Scenes to explore. Some are on the Ground some Sky located and over Tp to reach.
Themed: Western, Fantasy, Elven Garden, Mermaid, Tipi Camp, Mine Hunt and some more!
So a lot to explore there! Some spots are pretty cool for your Snapshot Diary ;)
On the Weekends - there are regulary Linden - Hunts happening.
This current week its the Linden Hunt on durring the whole week and the weekend.
Just a small hint - look for an apple, i found one by random at my store today, typical me i have to click on everything - and wooops 10 Linden hit me!
I found some more at the mainstore - still there and around the whole area!
You need to join Marie`s Group - Free join! 0L Fee!
Just some Pictures of the Szenes here:
Garden Chillout
Hobbits Place
Fairy - Elven Garden!
Much much more to explore!
Hope to see you around!
xoxo Hyacintia <3

No comments
Leave a reply